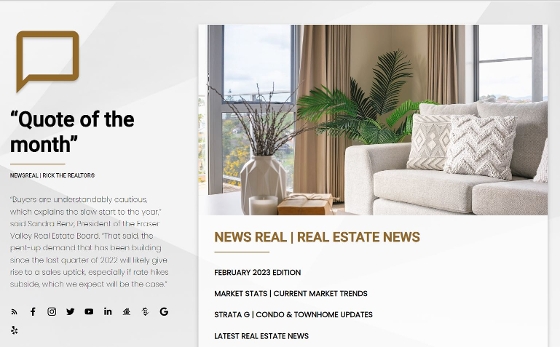 FRASER VALLEY STATS | JANUARY 2023
CONDOS | Year Over Year Price - Down 5.9%
TOWNHOMES | Year Over Year Price - Down 8.8%
HOUSES | Year Over Year Price - Down 17.6%
STRATA G
Guide To Condo & Townhome Topics
IS THERE ENOUGH IN THE CONTIGENCY?
Most Strata Corporations in BC are Not Saving Enough for the Future (to avoid special levies). So,
how much can buyers expect to pay in special levies because BC stratas aren't saving enough in their
CRFs to pay for all their future capital projects/expenditures?
Based on the last 839 strata corporation reviews recently completed, as of today (January 2023),
buyers can expect, on average to pay approximately $16,550 in total special levies over the upcoming 10 years .
IN THE NEWS
LATEST
For a period of two years starting January 1, 2023, non-Canadians are banned from purchasing homes in
Canada under the definition of "residential property." Although further technical interpretations of the
regulations are still pending, here is the current understanding of the regulations.
REALTORS®, along with lawyers and notaries, have an obligation to inform their clients. The legislation does
not rely on REALTORS® to enforce the prohibition. However, REALTORS® who knowingly assist a non-Canadian
in contravening the prohibition can be found guilty of an offence and liable on summary conviction to a fine of
up to $10,000.
Importantly, REALTORS® do not have any information collection, processing or reporting requirements.
REALTORS® should still engage in due diligence as a measure of risk mitigation. To support REALTORS® with
their due diligence, the Canadian Real Estate Association (CREA) has developed a certificate:
Certification and Consent of Purchaser.